Bombay Bazaar is a grocery store located in Madison, Wisconsin. For the past 15+ years Bombay Bazaar has been providing quality groceries from all over India and South East Asia to Madison residents.
Despite signing up for Preventative Maintenance contracts (PM) with various mechanical contractors over the years, Bombay Bazaar was constantly dealing with an endless list of repairs for their refrigeration system. Issues that were fixed seemed to crop up again within days - an endless cycle that resulted in expensive repair bills and downtime.
Bombay Bazaar felt beholden to the contractor and often wondered if the repairs that were being suggested were accurate or necessary. Bombay Bazaar could never trust any of their contractors due to past experiences where the contractors' suggested repairs often didn't address the root problem. For e.g. one of Bombay Bazaar's walk-in freezers had icing issues that weren't resolved despite multiple repair attempts.
Bombay Bazaar signed up with Monaire with the goal of solving their refrigeration issues, reducing downtime and saving energy. Within days of signing up, Monaire's AI algorithms and vetted technicians identified the root cause of the icing issue that had been plaguing Bombay Bazaar for months. With no intervention from Bombay Bazaar, Monaire technicians replaced the drain pan and installed a new drain pipe heater with zero downtime to the business. Bombay Bazaar has not had icing issues ever since.
Monaire's sensors and AI-powered fault detection algorithms constantly monitor Bombay Bazaar's HVAC and refrigeration equipment. Monaire detects issues early and dispatches technicians to fix them. Technicians arrive with prepared with insights on the issue and ways to resolve it quickly and efficiently.
With Monaire, Bombay Bazaar's employees have been able to focus on serving their customers and haven't had to worry about coordinating HVAC/Refrigeration repairs.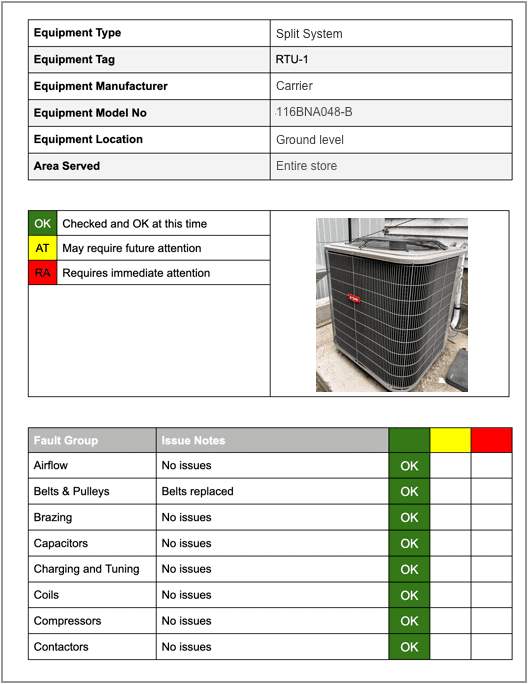 In the past, what happened during preventative maintenance visits were a mystery. Contractors wouldn't provide a summary of issues they found nor would they share information on what was inspected.
With Monaire's comprehensive preventative maintenance visits, technicians perform a 100-point inspection on every HVAC and Refrigeration unit. After the visit, Monaire provides Bombay Bazaar with a report of what was inspected, what issues were found along with a clear recommendation on what should be fixed immediately and what can be deferred - eliminating guess work and maximizing return on repairs investment.
Monaire's preventative maintenance visits coupled with AI-powered fault technology has has helped Bombay Bazaar to prevent emergency repairs, reduce repair costs by 35% and avoid downtime.
During a recent PM visit, Monaire technicians identified and replaced clogged drains leading out from the Walk-in-cooler, thus preventing potential breakdown, emergency repairs and downtime.
Since signing up with Monaire, Bombay Bazaar has not had to deal with any emergency repairs.
Monaire's AI-powered algorithms continuously check for in-efficiencies that might lead to higher energy use. Every hour hundreds of sensor data points are analyzed and compared against ideal operating parameters. If any deviances are detected, Monaire's algorithms immediately tried to rectify the problem by making changes to the system (e.g. adjust thermostat setpoints, schedules etc.) or by sending a technician to fix the issue that was reducing efficiency (e.g. low refrigerant charge).
Within days of installation, Monaire's algorithms baselined Bombay Bazaar's systems and compared it against optimal operating parameters. Then, Monaire's algorithms quickly tweaked thermostat settings and Monaire's technicians fixed efficiency issues to bring Bombay Bazaar's systems back to ideal operating efficiencies. Thanks to Monaire's constant optimizations Bombay Bazaar has seen a reduction in utility bills.